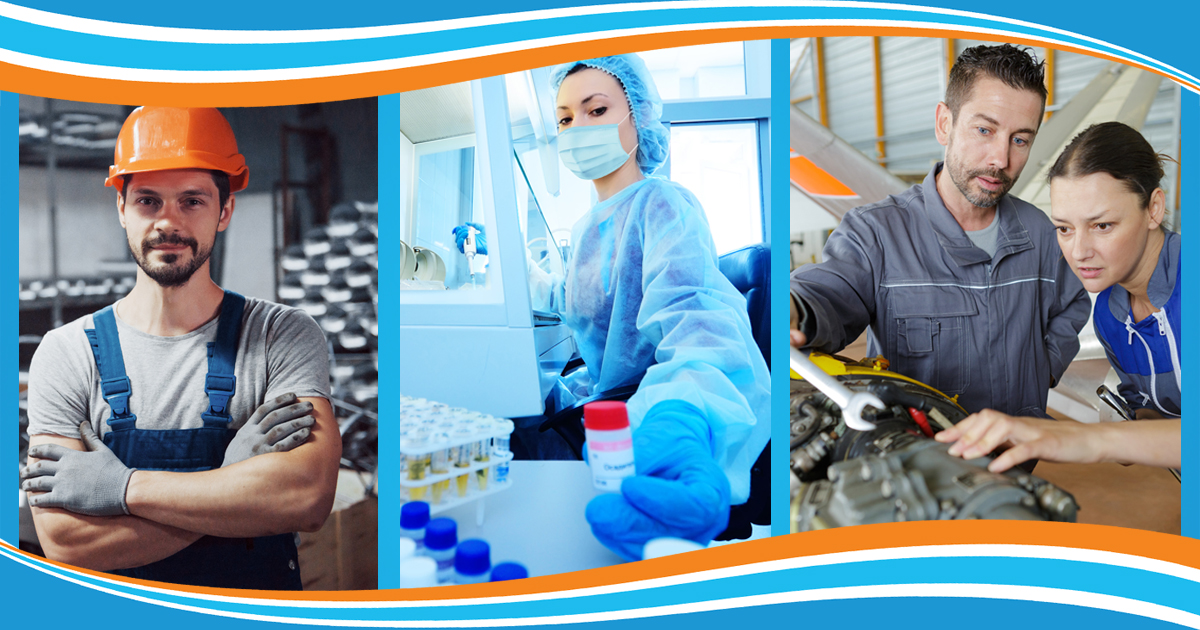 Businesses
Thrive
on
a
Highly
Skilled
and
Educated
Workforce
Long Island boasts some of the top universities, colleges and trade schools in the state. The local campuses of Stony Brook University,  Hofstra University, Adelphi University, SUNY Farmingdale and New York Technical Institute are constantly turning out highly skilled and educated graduates into the workforce.
Here at the Town of Islip Economic Development, we work with local universities and trade schools to bring top talent to our local businesses in a variety of key sectors such as advanced manufacturing, aerospace, financial services, medical and pharmaceuticals.  

When it comes to recruiting top talent from local schools it certainly helps to be local and well-known, for Collins Aerospace, an aerospace interior designer and manufacturer, "The proximity to Stony Brook University made us a known entity on campus as far as recruiting people," says Steve Scover, Vice President, Collins Aerospace.

But the value goes beyond notoriety. Sartorius, a bio-pharmaceutical and laboratory equipment supplier located in Bohemia, NY employs many Long Island graduates. "We take advantage of the superior education system here on Long Island," says Mary Lavin, President, North America, Sartorius Group, "We have graduates from all of the local universities joining us on a regular basis" and the corporation also offers internship opportunities to local students. Beyond the great schools, Lavin notes, "We see a lot of young, talented people coming to the area. It seems to be one of the nice things about being on Long Island, being able to attract that workforce that maybe will be located in the city [New York] but working out here on Long Island."

When East/West Industries contemplated relocating their headquarters elsewhere, one of the things that helped them choose to remain in the Town of Islip was the rich talent pool that surrounded them. The work they do is intricate and technical and takes a team of skilled and dedicated employees to get the job done right. "If we moved out of this area, we would lose a lot of the tribal knowledge we've developed over the years [with our employees]" says Teresa Ferraro, East/West Industries. View East/West's full story here.

Faced with a difficult decision to remain in the Town of Islip or to relocate elsewhere, CVD Equipment Corporation chose to stay largely based on the rich talent pool that surrounded them. Leonard Rosenbaum, President, CVD says, "Overall, it's a good area and the talent is here." View CVD's full story here.
Find out more about what it's like to get down to business. call 631-224-5512 or email ecodev@islipny.gov.